A textile company with over 50 years of experience in the production, export, and distribution of high-quality home and hotel linens.

The entire production process is handled in-house, ensuring precision at every step, and engineered to deliver durability, longevity, and value.

Customized orders based on specific customer needs, including various yarn compositions, weaves, and thread counts.

Committed to delivering high-quality products and exceptional customer service 24/7 .

Our bed and bath linens are OEKO-TEX Certified, ensuring they are free from harmful substances and prioritizing your well-being.
Customization
The extensive time we have spent conducting business with various brands in the hospitality sector has taught us the importance of branding and identity in the hospitality sector. Our vertically integrated model enables us to be a textile company that offers customization so that the products meet your branding needs.
01
02
Committed to Quality
We are a linen company that is committed to providing our customers with fabrics and terry made-ups that are engineered to deliver durability, longevity, and value. Our state-of-the-art manufacturing facilities, highly skilled technical team, and years of experience in product development and research allow us to deliver superior value products at competitive prices.
Competitive Pricing
At Acme Mills, we believe in providing our customers with exceptional value for their investments. By removing layers of unnecessary cost, we streamline our operations and supply chain to deliver the best possible value to you. Along with our high-quality textile products, we are a linen company that offers competitive and reasonable prices that make our offerings accessible to a wide range of customers.
03
Acme Mills has been exporting its products to multiple countries in North America, South America, Europe, Australia, Asia, and the Middle East for over five decades.

The longevity of our customer relationships is a testament to our commitment to manufacturing high-quality products.

We prioritize customer satisfaction and strive to ensure the happiness of our clients all around the world.

Our product catalog is comprehensive and encompasses a wide range of offerings.

Our global distribution network and successful partnerships showcase our dedication to delivering exceptional products to customers worldwide.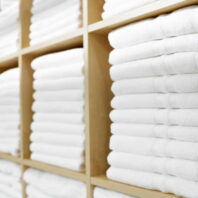 Most products are in stock and ready to be shipped within 24-48 hours from our distribution centers located in Florida, Nevada, and Tennessee.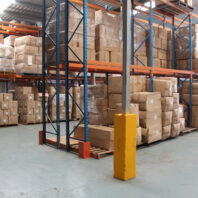 We are the only textile company that has implemented a strategic warehousing and distribution system in North America that has effectively improved our capability of operating in the market.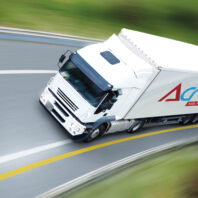 For Overseas customers, an estimated delivery time for a container load of products shipped from a South Asian port takes around 35 days to reach the US markets.
European countries and Australia have an approximate delivery time of 40 to 50 days.